Spring Has Sprung in Santa Barbara County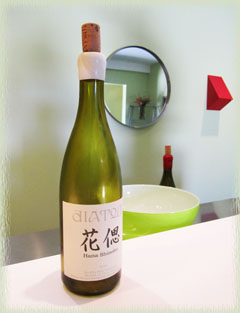 Last Saturday, we set off early with my sister and brother–in–law for a weekend in the Santa Barbara County wine country. While we visited some familiar favorites, it also turned out to be a weekend of new discoveries. The weekend agenda included the Santa Barbara County Vintners' Association 2011 Vintners' Festival and some special events in the area. This year's festival was graced with beautiful sunny weather and some fantastic wines. We thought there were fewer food offerings at this year's festival, but the dishes on display were certainly stunning. From the aromatic roasted garlic soup of Chef Rick's Ultimately Fine Foods of Santa Maria to the scrumptious rock shrimp and avocado crostini of Bacara's Bistro Restaurant, the food quality remains high. Yet, the real story is in the vino.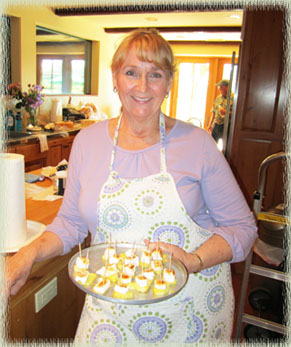 As always, the festival was held at Lompoc's River Park at the foot of the Santa Rita Hills. We arrived in mid–morning so we dropped by Melville for a tasting of their current releases and, as they usually do on festival day, Melville had set out some delicious goodies—Cowgirl Creamery cheeses and an assortment of delicious bakery treats prepared by staffer Lynn Sigafoos (more about Lynn and her delicious recipes to be revealed in a future post). We dropped into Melville's kitchen to sample her Viognier marshmallow–pineapple skewers and learned that she is soon to publish her first cookbook. The wine, of course, was great. From there, we went to the festival which, for the first time, added VIP entry an hour earlier than regular admittance.
Once inside the festival, we tasted the new releases from Baehner–Fournier Winery, their Solus (Cabernet Sauvignon), V3 Bordeaux blend (Cabernet, Merlot and Petit Verdot) and a sneak taste of their 100% Petit Verdot—all excellent. We spent the next few hours tasting our way along the winery tables, remarking that Santa Barbara County really has a high proportion of really good wines. Larry Schaffer of Tercero Wines was pouring a range of his wines (I particularly like his Granaches and his latest Mourvedre). There were too many great wineries to name them all, but some standouts were Beckmen Vineyards, Jaffurs Wine Cellars, Kenneth Volk Vineyards, Rusack Vineyards, and Stolpman Vineyards. We also liked the Paige 23 2006 Tarantula (40% Grenache, 40%Syrah and 20% Cabernet, named for the prevalent spiders that hang out in the vineyards). That evening, after a period of recovery, we dined at Los Olivos'
Brothers Restaurant at Mattei's Tavern, which is one of the best dining establishments in the area. (We never did sample their food at the festival because the line was always way too long.)

The wines and scenery in and around the triangle of Santa Ynez, Lompoc and Santa Maria are hard to beat and, increasingly, there is a lot of fantastic wine being made right in Lompoc using grapes from the various AVA's of Santa Barbara County. The Lompoc Wine Ghetto and immediate vicinity is now home to several standout wineries—Palmina (one of the original Wine Ghetto inhabitants offering a wide variety of artisan Italian varietals), Loring Wine Company (big Pinot Noirs), Jalama Wines (more great Pinot Noirs), Samsara (son Chad Melville's own label for his Pinot Noirs and Syrahs)—to name just a handful that we visited on Sunday. After the festival on Saturday, we also visited for the first time Evening Land Vineyards (also located in the Lompoc Wine Ghetto, an interesting mix of Oregon, California and Burgundian Pinot Noirs and Chardonnays, demonstrating the impact of different soil compositions and microclimates). But the main destination of the trip, for me, was a tasting on Sunday at Brewer–Clifton.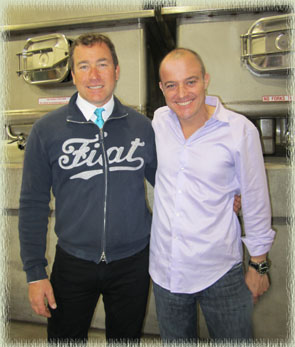 Brewer–Clifton is a collaboration between Greg Brewer (also renowned as the winemaker for Melville) and Steve Clifton (owner and winemaker of Palmina), who were hosting an annual Spring open house in their cellar on F Street, showcasing their new releases and some of their library wines. You really can't open a bottle of their wine made by either of these artisan masters that isn't simply great. Their 2009 Chardonnays (one produced from a mixture of Sta. Rita Hills AVA grapes and others from single vineyards, such as Sea Smoke and Sweeney Canyon) and Pinot Noirs (one produced from a mixture of Sta. Rita Hills AVA grapes and others from single vineyards such as Clos Pepe, Ampelos and Melville) were all very good. They also served up four 2005 vintage library wines—two Chardonnays (Ashley's and Ranchito Santa Rosa) and Pinot Noirs (Rio Vista and Ranchito Santa Rosa), which were a special treat. Steve and Greg present elegant wines that have great structure and balance. Some additional single vineyard wines were available in their new tasting room, which had recently opened. So, after sampling the wines in their cellar, we went over to the tasting room to taste some more. But, before we did, I got a chance to talk briefly with Greg and Steve.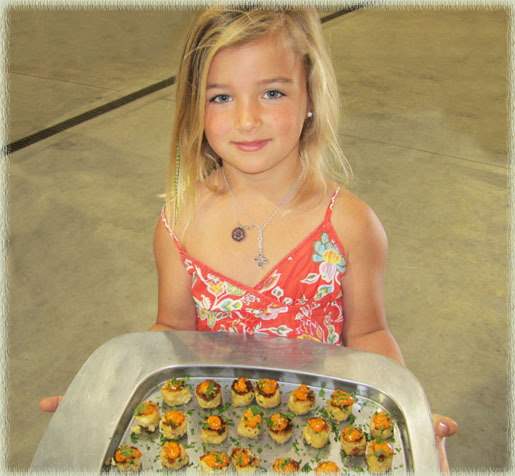 I asked Greg how the two of them first met. "I was working at Sunstone in 1995 and Steve was at Beckmen. We met one day at a Vintner's Association meeting and immediately hit it off. My girlfriend (and later wife) Carrie and Steve's wife Chrystal also became close friends. We talked about wines and winemaking methods and, eventually, realized we should collaborate on a project. That's how Brewer–Clifton was conceived." Greg has three daughters, who presented some delicious hors d'oeuvres at the open house. Steve has two young sons, one born only a few weeks ago. It seems they are building dynasties and still have time to make some great wine in the process. After Brewer–Clifton was up and running, Steve and Chrystal opened Palmina to follow their passion for food–friendly Italian varietals nurtured in the Santa Barbara County soils and microclimates.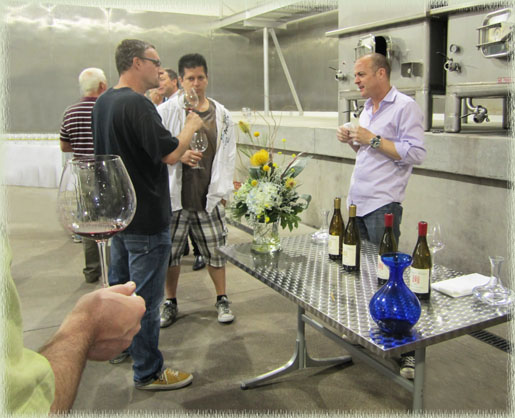 Greg also launched his own diatom label, producing steel–tank fermented Chardonnay (absolutely no oak) "inspired by Japanese sensibilities of transparency, precision and thoughtful simplicity". Although these are single–vineyard wines, Greg has changed from vineyard designation labeling to assigning "kanji characters to each parcel which relate and communicate a more personal and specific representation of origin." The diatom wines were not being poured that day, so I picked up some bottles to take home. Today, we opened the 2010 Hana Shinobu Chardonnay, which Greg describes as "stealth, deliberate and graceful". This wine opens and grows on your palate, like an ocean wave breaking on the shoreline. Keep the waves coming. Leah loves this wine.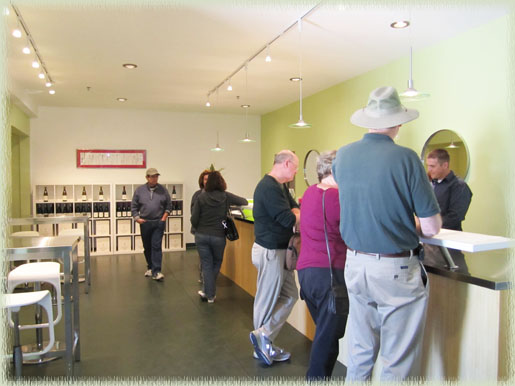 By late afternoon Sunday, it was time to head back to Los Angeles, but there was enough daylight left to stop for an early dinner at Cold Spring Tavern restaurant, a favorite spot of ours on the San Marcos Pass (Route 154) between Los Olivos and Highway 101 (take Stagecoach Road, about nine miles before you reach the Highway). Even though the crowd at the tavern next door spilled out onto the road, we were able to secure a last–minute rezy and enjoy a typically fantastic meal. A fitting end to a perfect weekend.