Loire Valley Wines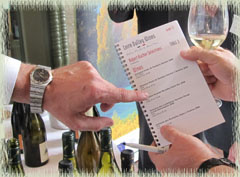 The Loire Valley is a large rectangular strip about 250 miles wide that runs alongside the Loire River as it winds halfway across France (from about the middle of its Atlantic coast to the center of the country) at roughly the same latitude as the US–Canadian border. As a "wine area" to visit, it is long (large) and diverse and includes about 65 appellations. Although I've been somewhat familiar with Loire Valley wines for a long time, it isn't an area of expertise for me. So, I welcomed the opportunity to attend a trade and media tasting that was held at Campanile restaurant (home to La Brea Bakery) yesterday.
The Loire Valley is home to a broad collection of grapes grown in a variety of soils in differing microclimates. The area defies broad generalizations. If you're at least 40 years old, you'll likely remember Sancerre and Pouilly–Fumé, which were very popular around the 1970's and 1980's. These wines are both made from Sauvignon Blanc grapes, but remember that French wines are named for their location rather than the grape varietal. Pouilly–Fumé (also known as Blanc Fumé de Pouilly) tends to have a distinct smoky aroma and flavor. You might even remember that Napa's Robert Mondavi renamed his Sauvignon Blanc in the 1970's, calling it Fumé Blanc. This was a famous marketing coup, as Mondavi's sales of this wine really took off because of its association with France's Pouilly Fumé. Other Loire Valley white grape varietals include the well–known Chenin Blanc and Chardonnay, but also include Melon de Bourgogne (Muscadet), Folle Blanche, Malvoisie (Pinot Gris), Chasselas and Romorantin. Red grape varietals include Cabernet Franc, Gamay, Cabernet Sauvignon, Pineau d'Aunis (Chenin Noir), Pinot Noir, Côt (Malbec) and Pinot Meunier.
There are too many appellations to name all of them. If the tasting was representative of the region (and I believe it was), then the most marketed Loire Valley wines (based on what was most prevalent at the event) are Muscadet (crisp, dry whites—not to be confused with the sweeter Muscat), Pouilly Fumé, Sancerre, Touraine and Vouvray (made from Chenin Blanc). One less prevalent wine was Chinon, which as a red wine is Cabernet Franc (sometimes blended with a little Cabernet Sauvignon) and as a white wine (which is rare) is Chenin Blanc. Of the reds at the event, I preferred the Chinon which tends to be an earthy red that is restrained (not a big red like some Tuscan and California reds). The Sancerre wines are minerally, but were mostly a bit light on flavor, which can tend to be the case when the vintage's weather is cooler and the grapes don't fully ripen. I preferred the fuller flavor of the Pouilly Fumé wines. My favorite whites were the Vouvray wines (both sparkling and still), which seemed to be richer and more aromatic.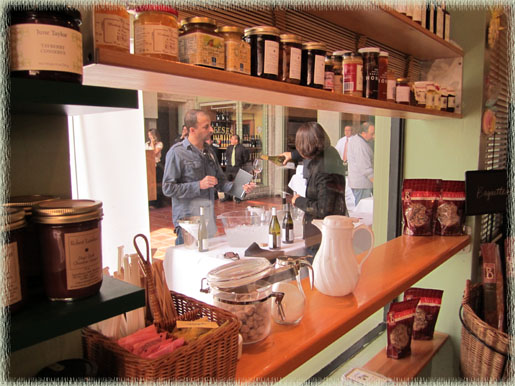 One short post can't do justice to such a large and diverse wine region. I guess I'll have to go spend some time there in the coming years. A Loire River cruise sounds like a good idea.