That's What Friends Are For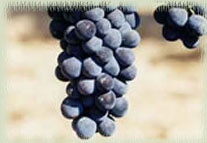 Although it was a decade ago, I remember it as vividly as I remember yesterday. My friend, Dave, and I had just sat down with a colleague in a small restaurant in New Mexico, ready to take in a local dinner the night before a business meeting. Our colleague went to the restroom and, naturally, the conversation quickly turned to, "Which wine should we have with dinner?"
Although the memory is etched in my mind, I have no recollection of what we were planning to eat. It was right around the turn of the 20th century and Dave and I had only recently become colleagues and friends. So, he asked with a mischievous smile, "Do you like big reds?" Eager to see what he had in mind, I shot back, "Absolutely." Five minutes later, the bottle was open and I had my first sip of Brunello di Montalcino. I had enjoyed a lot of Italian wines over the years, but for some reason Brunello di Montalcino had eluded me. The only other thing I remember of that night was that I was hooked faster than a salmon in a fishery.
Brunello di Montalcino production dates back to the 1863 vintage (although some historical records refer to Brunello wine in Montalcino as early as the 14th century) and is made entirely from the Sangiovese Grosso grape (precisely, from particular clones of the grape that are planted in the Tuscan area around the town of Montalcino). Brunello means "little brown one" in reference to its relative size and the brown hue of its skin. The grapes are usually harvested in September or October, depending on the weather and the condition of the grapes. Brunello winemakers give the grapes a long maceration period so that a lot of flavor and color are extracted from the grape skins. The juice is then fermented and aged for at least four years (per DOCG specifications) in some combination of the smaller oak barrique barrels (and sometimes the larger oak "botte" casks) and the bottle.
Brunello di Montalcino has a deep garnet red color and very full fruit flavor and you can really get a clear sense of the terroir in the earthy taste of the wine. To drink them at their peak, Brunellos should typically be aged for at least 10–12 years from the harvest (the year on the bottle), which means that if you purchase them upon their release, you should cellar them for at least 7–9 years before they are at their best. Yet, they are usually very drinkable when they are released. Some resources say to let Brunello age 15–25 years, but if you do, you can miss their peak. When the wine starts to turn an orange–red color, you'd better hurry. A great website for learning about Brunello di Montalcino and for monitoring Brunello developments in Montalcino is Montalcino Report, authored by friend Alessandro Bindocci of Tenuta Il Poggione.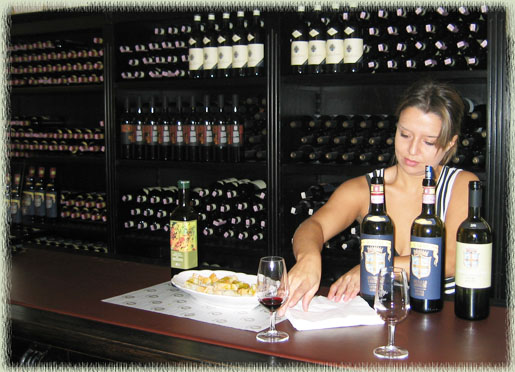 For those who follow vintage ratings, the consensus is that the best Brunello vintages in recent memory are the 1995, 1997, 1999 and 2001 vintages. The 2004 vintage appears to be a very good one as well. For some producers, the 2000 and 2005 vintages seem to be "early maturers", so we can comfortably drink them earlier, while we wait for some of the other vintages to mature. Nevertheless, when it comes to Brunello di Montalcino (or really any wine), you can't rely totally on vintage ratings. You have to taste a particular producer's wine to know for sure.
The particular wine I enjoyed that evening with Dave was from the 1995 vintage (yes, we drank it very early, but it was the only vintage on the list at that restaurant). I loved the wine so much that, back at home, I sampled Brunellos from several producers and then even found myself ordering a few cases of Brunello futures (buying the unreleased vintage for future delivery). My purchase included three of my favorite Brunello producers at the time. What a stroke of luck! The Brunello I bought on futures was the 1997 vintage, which has generally been considered one of the best vintages of all time. The wine press started raving about the 1997 vintage in Tuscany generally and for Brunello in particular. When the wines finally arrived in the USA, the prices had soared. Fortunately, I had locked in the futures pricing or I might have been reluctant to buy many bottles.
Flash forward to today. I've had some of the 1997 Brunellos over the years, but I discovered very recently that they are really drinking beautifully. So, if you have access to a 1997, give it a try right now. Dave, as I am sure you have some in your cellar, don't wait too long to thin out the herd (especially if I am in town). And thanks again for introducing me to my favorite wine of all time.
Comments (3)
May 3, 2010 at 3:04 pm
Dave said:
I still have some 97's and yes come and enjoy some of my favorite.
Cheers,
Dave

May 3, 2010 at 7:06 pm
Rich
said:
I will do that. And you are, of course, welcome to come here, too!

May 5, 2010 at 1:30 pm
Dave said:
soon I hope! And thanks