Mendoza Malbec Magic
Argentina is the South American country situated between Chile to its west along the Pacific Coast and Brazil and Uruguay to the east along the Atlantic Coast. It runs further north–south than it does east–west, but is much wider (east–west) than Chile. About halfway down and to the extreme western side of Argentina is the Mendoza province, which is separated from Chile by the Andes Mountains.
While Argentina has several notable winemaking regions, Mendoza is the most well–known and produces by far the largest volume of fine wine in the country. Although the area was conquered by Spain in the 1500s, the viticulture was more broadly European–influenced as the Spanish colonizers brought with them a variety of European grape vines. You'll find many Italian, Spanish and French grapes, including the cornerstone of Argentinian winemaking—Malbec—a Bordeaux blending wine from France. But make no mistake, Argentinian Malbec is much more luscious and intense than the Malbec grapes found in France and today, Malbec is much more closely associated with Argentina than with France.
We had the opportunity to meet recently with Ernesto (Nesti) Bajda of Bodegas Escorihuela Gascón and sample some of his Don Miguel Gascón wines. As head winemaker, Nesti presides over the oldest winery that has operated continuously in Mendoza (est. in 1884, which is also the name of the award–winning restaurant at the winery location). In addition to his family's own vineyards, he has strong, multi–generational relationships with about 150 grape growers who supply about 85% of his winery's grapes. Most of those growers are family vineyards tending 20 acres or less. Nesti explained that his is a business built on relationships and trust. The vineyards have alluvial soils and their elevations vary roughly between 2,500 and 5,000 feet and have a high altitude desert climate, with a large variation in day–to–night temperatures (which helps preserve the sugar produced in the grapes). The sunlight intensity (and higher UV rays) at the high elevations of the vineyards led Malbec grapes to adapt by producing more polyphenols, causing the dark, black grape skin color that provides natural protection to the grape seeds inside. True magic! The result is an inky dark wine with plenty of tannins for aging. If you drink fuller–bodied reds such as Cabernet, Rioja and Chianti, you'll love Malbec.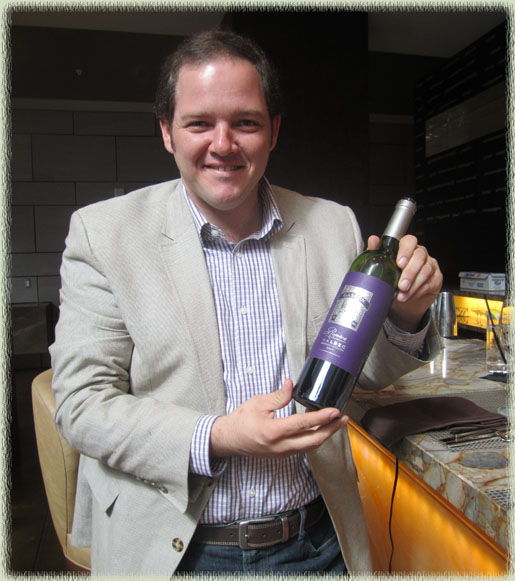 While some of the Malbecs produced today by less–dedicated winemakers can still be a bit astringent and rough, the Gascón wines are very smooth and balanced. When we met with Nesti, he poured his 2010 Malbec Reserva. (The grapes of his top growers go into the Reserva.) My immediate reaction was that it was very good and that it probably retailed at $26-$32. I was quite surprised to learn that the suggested retail is only $18. What a value! The Reserva includes a slight touch of Petit Verdot and Cabernet Franc to round it out and it spends about 15 months or more in French and American oak barrels. Gascón's description of the wine as a "full–bodied, intensely flavorful wine with soft, round tannins and layers of ripe plum, blackberry and dark cherry accented by hints of brown spice and chocolate" is spot on. Gascón offers an entry–level 2011 Malbec (what Nesti calls their "regular" Malbec, pictured at the top of this article) that also is excellent. Its suggested retail is about $15, though I've found it in our local wine shop at about $12 and Trader Joe's has recently featured this wine for just under $11 (a real steal as long as it lasts). Nesti described his wines this way—"our regular wine is what Malbec is; the Reserva is what Malbec can be." Having tasted both of them, I get what he is saying.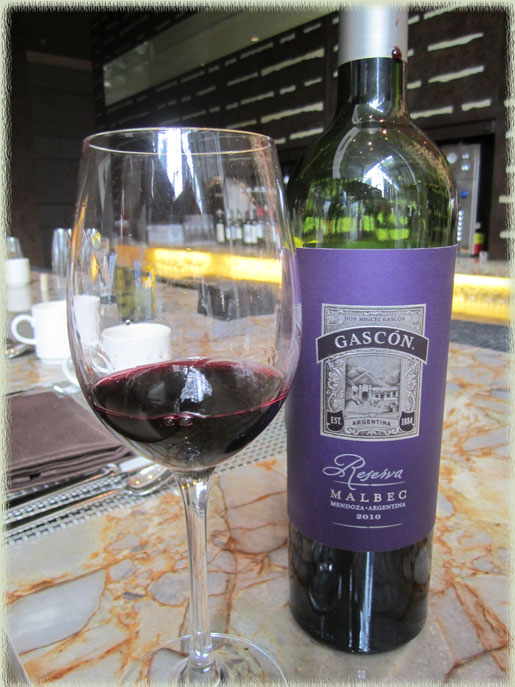 Not long after our meeting, we attended Learn About Wine's Game of Grapes Malbec seminar and wine tasting event to learn even more about Malbec. What we learned that day can be the subject of another article entirely, but a few facts are useful here. Malbec was introduced in Mendoza in the 1850s. In 1898, Nicola Catena of Le Marche, Italy, came to Mendoza and in 1902 he planted his first Malbec vines. In the 1950s, his son, Domingo, secretly used Malbec in blending some of his notable wines, telling only his own son what he had done. Domingo's son, Nicolás Catena, was a visiting professor at UC Berkeley in the early 1980s and enjoyed the wines of California. When he returned to Mendoza, he started to employ more modern winemaking methods and was instrumental in helping to elevate Mendoza winemaking techniques. By 2000, Argentinian Malbec had truly evolved to fine wine status. If it's been awhile since you tasted Malbec, it is an entirely different wine today.
Gascón recently introduced a red blend—its 2011 Colosal—a tribute to the first red blend that the winery produced in the late 1800s, using the same varieties used in the original (Malbec, Bonarda, Syrah and Cabernet Sauvignon). This big red wine has a delicious flavor of dark berry fruit and spices, perfect for rounding out the trio of Gascón Malbecs. It is balanced and nuanced—an interesting wine. Suggested retail is $15.
Gascón's Malbecs can be enjoyed year–round, but they also are just right for the holidays as they pair well with a variety of meats, cheeses and even chocolates. And the value pricing proposition can't be beat. Happy holidays!

Disclosure: We were provided complimentary samples of the wines described above. The lead picture for this article is courtesy of Don Miguel Gascón Winery.