STARS of Cabernet (2010)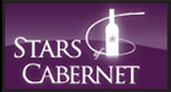 For those of you who don't know, Ian Blackburn is working towards his Master of Wine certification. In the meantime, he's had some stunning success as his Learn About Wine organization has grown and now organizes some of the best wine education events in Southern California. Last week's STARS of Cabernet tasting event is one of his signature events, presenting a collection of top California Cabernets and the opportunity to learn from the winemakers and winery executives. We attended the second installment of the event at the Peninsula Hotel in Beverly Hills on Thursday (Tuesday's session was hosted at the Montage in Laguna Beach).
The event had the same set up as last year—two large rooms and a tented outside patio—that works very well. Tickets were limited, which made for plenty of room and the ability to really spend some quality time with the winemakers and their representatives. There was a silent auction of outstanding wines and other collectibles to benefit the TJ Martell Foundation and Cancer Research at Children's Hospital Los Angeles. Because Learn About Wine is focused on wine education, Ian pointed out, "This event does benefit a charity, but this is not a charity tasting. It is an educational platform for the trade and consumer to see and experience wine at its best." (Only serious winos need apply.) As promised, the wines on hand were truly outstanding.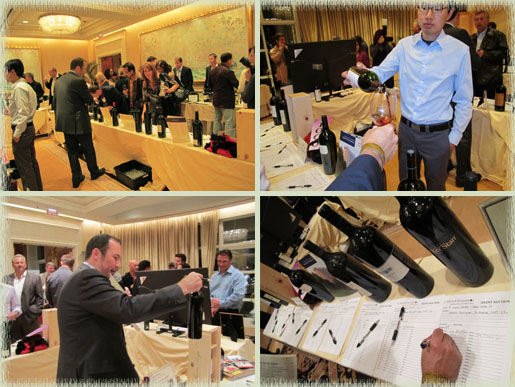 About 80–100 Cabs from at least 40 California wineries were poured during the evening. Since the emphasis was on Cab, we decided to take a cab (as in taxi) to and from the event so we could relax and really enjoy the evening. We were pleased with every wine we tasted that evening. A small sample of what was poured (all prices are merely benchmark retail prices) were the 2006 Dancing Bear Ranch Cabernet from Cakebread Cellars ($106), the 2006 Howell Mountain Cabernet from Duckhorn Wine Company ($75), the 1998 Howell Mountain Cabernet from Dunn Vineyards ($110), the 2006 "Rutherford Reserve" Cabernet from Frank Family Vineyards ($85), the 2006 "Insignia" Cabernet from Joseph Phelps Vineyards ($160), the 2005 Mt. Veeder Cabernet from Mayacamas Vineyards ($65), and the 2007 Napa Cabernet from Pine Ridge Winery ($54—and their new 2008 Forefront label Cabernet at a lower $24 price point is a good value). Our personal favorites included the 2007 "Stone Place" Cabernet from Crocker & Starr Wines ($90), the 2006 Oak Knoll District Reserve Cabernet from Trefethen Family Vineyards ($100) and some newer labels of particular note, including the 2007 and 2008 Napa Cabernet from Vellum ($56 each) and some estate wines from a new label described below.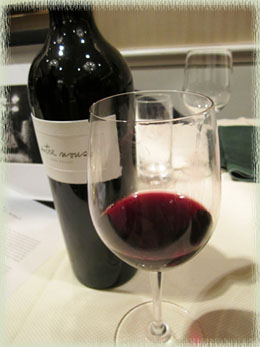 We're always on the lookout for something new and different and so we were excited when we came across the new "Entre Nous" label from winemaker Kristine Ashe of Kristine Ashe Vineyards in Oakville. Her 2007 Cabernet, with a benchmark price of $95 (to keep the pricing under $100, which they didn't have to do), is very good and elegantly presented in a high–end bottle (but this Cab, with only 75 cases produced, is now out of stock for their first vintage). GM Joe Filippini also poured their inaugural 2008 Sauvignon Blanc which is still available on their web site at a relative bargain price of $34. Its crisp acidity and bright fruit was a real refresher at this all–Cab event. We'll have to order some to tide us over until their anticipated Spring release.
As the "silent" auction got underway, Ian did something very smart to benefit his chosen charity and to make the evening even more festive. First, he announced that they would continuously pour Opus One in the glass of anyone who bid on an auction item. Then, he went around the room with a microphone announcing each of the wines at auction and telling everyone why the wines were worth even more than the amounts bid. That really got the action going and was both entertaining and educational. Wonderful wines (only some of which we've mentioned), some excellent food on the outside patio and an opportunity to learn about wine and have a lot of fun. All in all, another great event!

Disclosure: We were granted complimentary media credentials for this event.
Comments (2)
November 15, 2010 at 7:48 pm
Jay B. said:
Another amazing article. Sounds like a great event. I'll have to go next year.

November 16, 2010 at 4:59 pm
Marc said:
Stars of Cab is definitely one of Mr. Blackburn's premier events. He gets a lot of top-notch wineries to participate, which is great for those of us who appreciate great reds. Rock on, Ian!