Madeira for the Holidays
Two weeks ago, we attended a trade tasting of select Madeira wines hosted by Please the Palate at Citizen, a unique restaurant spot in Beverly Hills. We were very interested in attending because we knew very little about Madeira, except for distant memories of wines that were sweet like sherry and, from our experience of decades ago, bore the image of wines that were either used for cooking or were of more interest to aged grandmothers fighting off the ravages of rheumatism. To our pleasant surprise, these Madeira wines ranged from dry to sweet and were delightful and, frankly, very appropriate for the weather and food typical of the December holiday season.
Madeira is a Portuguese island located off the coast of North Africa in the Atlantic Ocean that has been the site of Madeira production for over 500 years. Madeira wine has a rich history. Young America was a huge fan of Madeira, which was the wine chosen to toast the signing of the Declaration of Independence in 1776. It also suffered a number of crises, such as the mildew that virtually wiped out its vines in the 1800s. Once that scourge was solved, the phylloxera louse struck (as it did throughout the world). And then, because America was such a large consumer of Madeira, the passage of Prohibition in the early 1900s provided a further setback. Yet, Madeira survived and continues to be popular in America and elsewhere throughout the world.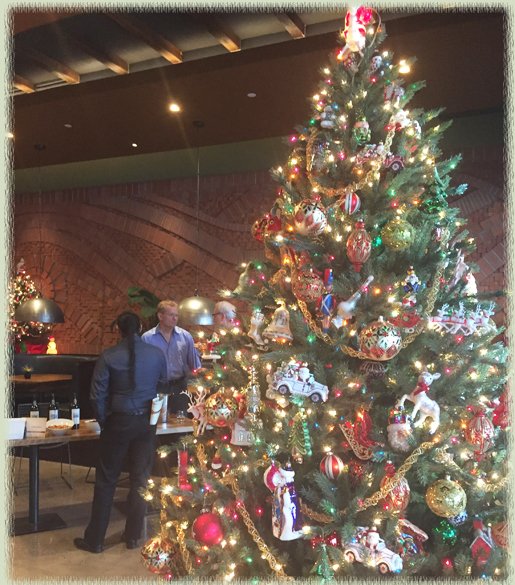 Madeira Island has a damp, subtropical climate with very heavy rainfall (especially at the higher elevations which, for wine grape growing, can run up to 5,900 feet. The Island is steeply mountainous and so vineyards are typically terraced and individual vineyard plots are small. As a result, virtually all Madeira viticulture is done by hand as there is little mechanization.
Production processes for Madeira vary. Some Madeira wines are produced in stainless steel and some in casks. Usage of cement tanks is less popular today. Another production technique is "estufagem", where the wine is directly or indirectly heated in a manner designed to recreate the historical "Vinho da Roda" or "round trip wine", popular from the early seafaring days where Madeira wine spent time sloshing around in casks stowed in the hold of ships navigating from Europe to the Indies and back. As the ships passed through the tropics, the wine was warmed. Apparently, this Madeira wine was much improved after making this round trip journey. Another production style you may encounter is "rainwater", which refers to a light, medium dry style that gets its name from Madeira that was supposedly diluted by rain during the long trip by ship to America in centuries past.
From a consumer standpoint, it is better to have some assistance when selecting Madeira wines, unless you prefer to take a random stab and see what adventure presents to you. In short, Madeira is a wine that benefits from knowledgeable staff at your local wine shop who can guide you through the matrix of choices to be made when picking a bottle you will enjoy. So that you can ask the right questions, some basic knowledge will help. There are six Madeira grapes, four of which also denote the relative dryness or sweetness you are likely to encounter:
Sercial, which is the most dry
Verdelho, which is medium dry
Bual (or Boal), which is medium rich (or sweet)
Malvasia (or Malmsey), which is the richest and sweetest
Terrantez is a much rarer variety and the more generic varietal is Tinta Negra, which is the most abundant and versatile of all grapes on the island because it is capable of producing wines of various styles, ranging from dry to rich.
Most Madeira wines are blends from different vintages, though some are a single vintage (designated "single harvest"). Madeira wines are also classified by age, from 5 years (Reserva) to 10 years (Reserva Valha or Old Reserve) to 15 years (extra Reserva) to 20, 30, 40 and 50 years or older. The wines can also be designated "selected" or "fine" or "solera" (produced by the canteiro system of ageing in casks where the temperature is warmer) and "rainwater" (dry to medium dry wines with a history described above). To bear these designations, Madeira wines have to be produced in conformity with particular production quality rules.
All of this variation in techniques, classifications and designations can be overwhelming, which is why it pays to seek advice when choosing Madeira for the first time. Yet, from what we tasted that day, the payoff can be more than worth the effort. There are only a handful of companies that produce and export Madeira today and a few of them were on hand for our tasting. Some of the Madeiras we preferred that day included the Rare Wine Co. Historic Series Madeira Charleston Sercial Special Reserve (described as the driest wine in the series), Barbeito Malvasia 20 Years Old Lot 14050 (a pleasantly sweeter spicy wine aged in casks), Henriques & Henriques Sercial 2001 Single Harvest (toasted fig and pecans), Henriques & Henriques Medium Rich Single Harvest 1998 (dried fruit, nuts and vanilla), Justino's Full Rich Madeira (just the right sweetness), Justino's Colheita 1997 Verdelho (a blend of separately vinified Malvasia, Boal, Verdelho and Sercial varietals aged at least 10 years), and the Broadbent Medium Dry Rainwater Madeira (multi-vintage Tinta Negra blend).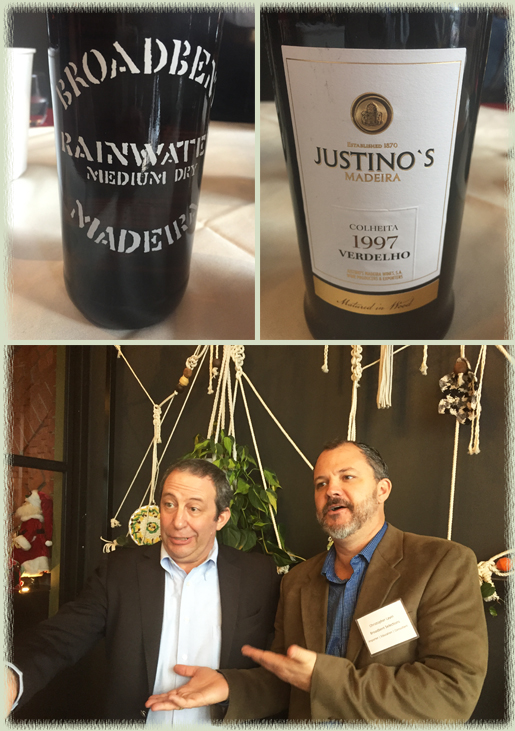 As we are now well into the season for contemplating life in front of a blazing fire on a cloudy afternoon, this is a perfect time to break out your favorite Madeira, or to explore your local wine shop for what may be your newest favorite.

Brochure cover (top image) courtesy of Madeira Wine Institute.