Wines of Jura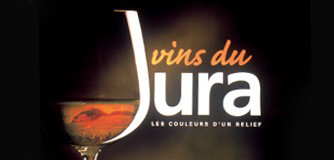 Early last week we dropped by Hinoki & The Bird to sample the wines of the Jura region of France. We regret that we couldn't attend the earlier seminar because the Jura wine region is interesting for its history and its wines. Even so, we were able to sample some wines we hadn't previously tasted and learned a bit about a wine region that was unfamiliar to us (and, perhaps, it is to you as well). The Jura wine region, also known as the Revermont, consists of about 5,000 acres in a narrow 55–mile long strip located between France's Burgundy wine region (to the west) and Switzerland (to the east), stretching from around Salins–Les–Bains at the northern end to Saint–Amour in the south.
Jura is a department within the Bourgogne–Franche–Comté region (prior to this year, known as the Franche–Comté region) of France and was named after the Jura Mountains (or, perhaps, more accurately, named after the forests for which those rolling mountains are known). The vineyards have a variety of marl soils consisting of oyster–shell limestone and slate with varying amounts of green and red clay and silt and typically are situated on uneven south and southwestern facing slopes (lots of sunlight exposure) at altitudes between 600–1,300 feet. The semi–continental climate varies seasonally and can change suddenly. The variations in slope, altitude, sun exposure and weather create a lot of microclimates and variation in ripening of the different grapes, which predominantly include Chardonnay, Savagnin, Poulsard, Pinot Noir and Trousseau.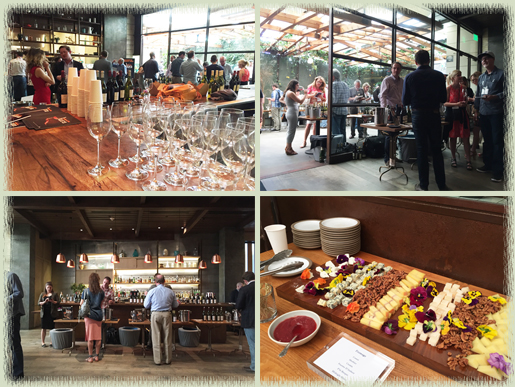 Chemist Louis Pasteur, one of Jura's more famous sons, was born in Dole, which was the original capital of Jura when it was part of the Free County of Burgundy, part of the Holy Roman Empire. The capital was moved to Besançon in the late 1600s after Louis XIV claimed the area for France (the area passed back and forth between Spanish and French hands for a while due to various royal marriages and wars). The town of Arbois (meaning "fertile land"), towards the northern end of the Jura, is the unofficial capital of the Jura wine region, due in large part to the fact that the Arbois AOC was the first AOC (Denomination of Controlled Origin) granted in France, back in 1936—80 years ago. Louis Pasteur owned a vineyard near Arbois where he conducted his experiments on plant diseases and fermentation, earning him the local title "wine doctor".
The other AOCs of Jura are Château–Chalon AOC (around the village of the same name), Côtes du Jura AOC (spread throughout the Jura wine region), L'étoile AOC (comprising the four communes of L'Étoile, Plainoiseau, Quintigny, Saint–Didier.), Crémant du Jura AOC (for sparkling wines of the region) and Macvin du Jura (for late harvest wines fortified with marc du Jura). Those last two AOCs are "product" AOC designations, meaning they can be produced throughout the Jura region as long as the meet specified standards.
The red wines of Jura—Poulsard, Pinot Noir and Trousseau—are produced in a relatively lighter body style and are great as an aperitif or with many foods. The Domaine Jean–Louis Tissot 2012 Poulsard was light and refreshing (and orange in color). The Domaine André et Mireille TISSOT 2014 Arbois Trousseau Singulier and the Château Béthanie 2014 Arbois Trousseau both exhibited cherry and spices nicely. The Benoît Mulin 2011 Pinot Noir Vieilles Vignes of the Cellier des Tiercelines was very good and had a lingering finish.
The whites—Chardonnay and Savagnin—are nicely floral and bright and delicious on their own or paired with shellfish or cheeses, such as Comté, Parmesan, Manchego and many others. The Benoît Mulin 2011 Chardonnay Vieilles Vignes had a wonderful aroma of toasted nuts. The Domaine Rijckaert 2013 Arbois Chardonnay was very good (72 months on the lees and aged in 7–year old oak, giving just the right amount of oak influence) as was their 2013 Arbois Chardonnay "En Paradis". Winemaker Florent Rouve also poured other very good Chardonnays from his collection. Florent also has a winery in Burgundy of the same name.
While most everyone is familiar with Chardonnay, fewer people have encountered Savagnin, which is closely related to the Traminer grape (or maybe a clone of the same varietal) and should not be confused with Sauvignon. Traminer is found in Alsace and the Sud Tyrol alpine area of northernmost Italy. Savagnin produces a dry wine that is very pleasant, what most people would expect from a Traminer–type grape. We really enjoyed the Domaine de la Pinte 2011 Savagnin, a dry wine that first gives the impression of sweetness. The Domaine Rijckaert 2013 Côtes du Jura "Les Sarres" Savagnin was very good and the 2010 Arbois "Grand Élevage" Savagnin, which was from old vines and spent 28 months on the lees, was outstanding. Each producer shows his or her own distinctive flair and so it is difficult to generalize about Jura wines.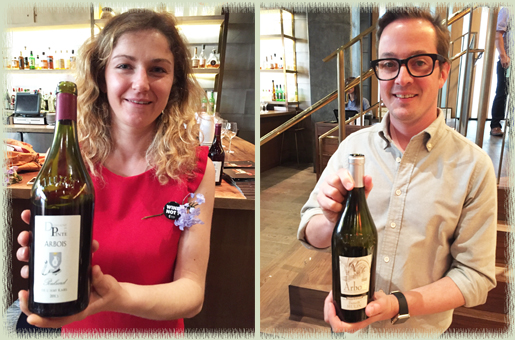 Jura producers, however, also use late harvest Savagnin (or Chardonnay or both) to produce wines they refer to as "tradition" or "vin jaune" (aka golden wine), which are very different and distinctive—more akin to dry fino sherry (but not fortified as sherry is). Instead of regularly topping off wine barrels as the wine evaporates to avoid ullage (the unfilled airspace) and limit the amount of oxygen exposure, these "tradition" wines are produced by permitting ullage during a long aging process (6 years, 3 months) so that a film or "veil" of yeast forms at the exposed surface, protecting the wine from complete oxidation (although it is somewhat oxidized). This gives the wine a very distinctive bouquet and flavor somewhat similar to sherry (sort of pitchy and nutty). One winemaker explained that tradition wines historically were popular for cooking as well as drinking and are best paired with savory dishes, walnuts and Comté cheese. These special wines are only permitted to be bottled in distinctive "Clavelins", a sort of shorter, squat bottle holding only 62 cl (21 ounces). Notably, the capacity of those bottles at 62 cl is a reference to the typical 62% of wine fluid remaining in the cask after the aging process is complete (i.e., one liter reduces to 62 cl).
Jura winemakers also produce in a wine style known as vin de paille or "straw wine" because the grapes are not late harvest (good acid levels are required), but are dried (historically on beds of straw) to reduce their fluid and concentrate their sugars and flavors prior to processing, akin to the appassimento style popular in Italy's Valpolicella area of the Veneto region. The appellation requires vin de paille to be at least 14% alcohol and to age three years (18 months of that time in wood). The varietal blend can vary, but is typically contains Savagnin, Chardonnay, Poulsard and sometimes Trousseau, but not Pinot Noir. These wines can vary in sweetness and can age longer than you can. Our favorite of the day was the Domaine Rolet 2009 Arbois Vin de Paille, which was very well balanced and tasted delicious (their 2008 was Poulsard 20%; Chardonnay 40%; Savagnin 40%; 15–16% alcohol). The family's deserved pride in their wines is evident from the smiles on their faces (see them holding the mentioned wine in the image below). Notably, their other wines were also very good.
Last but not least, Jura producers also make delightful sparking Crémant wines, many of which we enjoyed that day. We particularly recalled the Domaine Jean–Louis Tissot Crémant and Domaine des Ronces 2012 Crémant du Jura (both from Chardonnay grapes) and the Benoît Mulin Crémant du Jura Blanc (a Chardonnay & Pinot Noir blend). If you haven't experienced the wines of Jura, you owe it to yourself to make a special effort to do so, keeping in mind that their distinctive style variations makes Jura a very interesting wine region.

Disclosure: We were granted complimentary media credentials for this event.