Rest Sweet Lady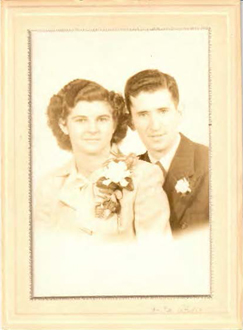 My sweet Mother, Dorothy, passed today just before 1:00 p.m. to rejoin my Father, Joe, forever. We called them the "Unit" because they were inseparable and united. I had talked to her on her 90th birthday this past weekend and we had a great conversation. Lots of happiness and love. I was lucky enough to talk to her again this morning as she was in the hospital to tell her I love her. I made up a batch of her famous Gazpacho Soup for tonight's dinner, finishing just as I got the news. She passed quickly and peacefully, surrounded by some of the family who were there, a full life lived fully. What more can we ask?
Comments (3)
August 29, 2012 at 8:00 pm
Dottie Sauchelli Balin
said:
So sorry for your loss. I do not know you, but your story touched me and I pray that your family will heal from your loss. Sounds like your mom and dad had a wonderful full life, that I'm sure gives you peace.

August 29, 2012 at 8:35 pm
Wine Imbiber
said:
Thank you for the kind words, Dottie.

September 10, 2012 at 2:22 pm
Alida said:
Very sorry for your loss. I'm just reading your email, having lost 2 dear friends suddenly in the last 2 weeks, one my age (52) and the other, much like my second Mom at (90). It is so sweet you can keep those happy and fond thoughts to the forefront; sounds like your mom was fortunate to have you in her life too! My condolences and hope that your pain will lessen as the happy memories stay alive.