An Eventful Weekend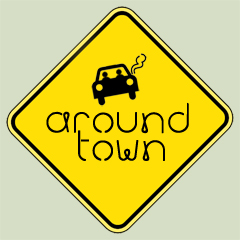 Our household just survived a very crazy three–day weekend. The month of May seems to get busier every year and this time around was no exception (and it's only half over!). Between wine and food events, kids' events and holidays, there doesn't seem to be an end in sight until just after the college spawn graduates in mid–June. Then it will become a dizzying round of ceremonies, birthdays and parties the likes of which we've not experienced around here in a long time.
This past weekend was considered practice for what's to come. It began early Friday morn with Rich and the twin spawn heading off to the DMV for back–to–back driver's license tests. Even with appointments having been made for 10 and 10:30 am, they didn't return back to the homestead for a good five hours. And, the results were not 100% positive. One of them succumbed to the automatic failure rule after getting honked at during the test. This experience wasn't new to us, though, as it happened to the college spawn during one of her driving tests (that's right, she had a series of ridiculous mishaps that resulted in multiple driving and written tests). It's amazing to me that any teenager succeeds in getting a driver's license in Los Angeles on their first try! So, it's back to the DMV in two weeks for a re–test (much to the Wine Imbiber's dismay!). He was so traumatized by the inadequacy and stupidity of the DMV testing procedure, he even forewent his usual wine for a snootful of scotch in preparation for the remainder of the day.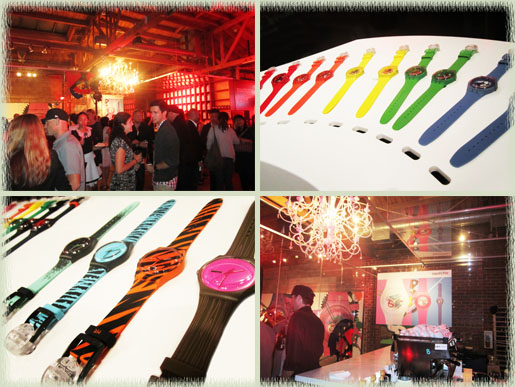 Friday night's events included two things that were new to us. The youngest spawn was invited to a quinceanara, and Rich and I were scheduled to attend a media event for Swiss watch maker, SWATCH. It was as if our events were transposed…one party was held at a yacht club in Marina Del Rey and the other was at Royal/T Gallery in Culver City. No one knew what to expect at the quinceanara for pomp and circumstance, but we knew our event revolved around a ceremony to announce the winner of the SWATCH ART RULES DESIGN CONTEST and had an after–party with live performances from a celebrity DJ. Our young caballero would have cut off his right family jewel to change places with us (he's heavily into that genre of music). Never mind the SWATCH swag we scored, or the tasty food and drinks we were served. It was a really fun event to attend no matter your music affiliation.
I must admit, I was instantly transported back to my college days with the whole experience (especially the way I felt the next morning when I had to get up all too early to attend another spawn event). It began innocently enough, with cocktails and appies being served as the crowd of young Hollywood celebs, international snowboard champs and designers mingled and viewed the latest SWATCH designs and current Royal/T exhibit, The Art of Cooking.
After an hour and a half of perusing, we were corralled to the back room for the award ceremony, which was hosted by legendary Swedish rapper ADL. This year's winner was Latvian artist Marta Zarina-Gelze for her Scream of Victory design. She said she created the design to "reveal the winner's joy by a soundwave. It can be personalized or universal." It was my fave of the three finalists, and Marta is a charming young lady. Her prize was a trip to New York, where SWATCH has a huge store that I heard houses a large chandelier made of (you guessed it) SWATCHES.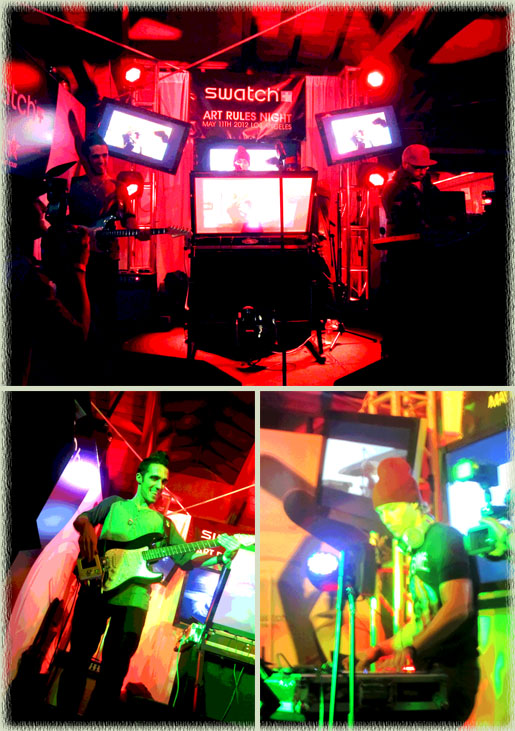 Following the ceremony, we went back to the central area for some lively performances by radio and TV host DJ Skee and a surprise appearance by hip hop producer and rapper Warren G. Rich and I aren't fans of this type of music (go figure), and he's usually yelling at our youngest spawn to turn down the volume (much like my parents told me to do when I played Led Zeppelin), but I actually got sucked into the excitement of it all and had fun photographing it with my little event camera. Rich even got caught up in the action with his iPhone. We both ran out of photo space after videotaping some of it, so no pix of Warren G for us to wave under the teens' noses when we returned home. But, the video was worth the space and satisfactory proof that we survived a rap concert.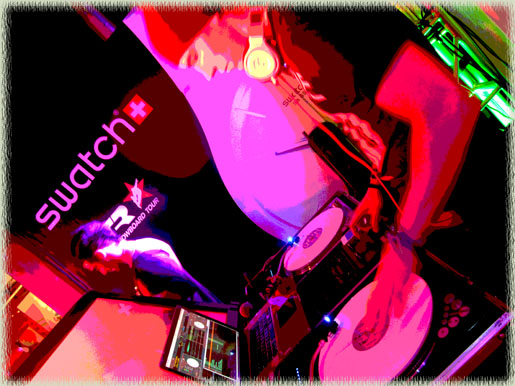 The next morning forced us to drag our sorry carcasses out of bed early so we could get downtown for twin spawn #2's event. It was held at Robert F Kennedy Community Schools, which is located at the site of the former historical Ambassador Hotel (where RFK was assassinated). The 24–acre Hotel complex was a favorite of 20th century Hollywood, Presidents and other dignitaries, and was demolished six years ago and rebuilt into six autonomous Pilot schools that nicely incorporated elements of Myron Hunt's famous hotel.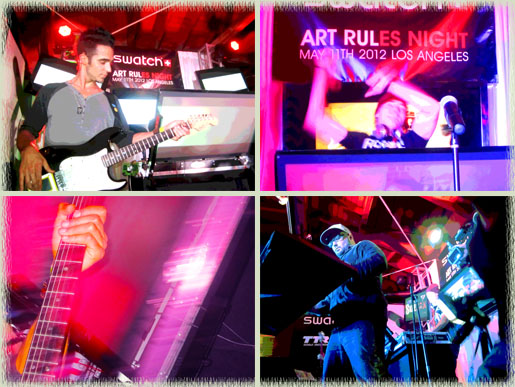 The event we attended was actually held in a 582–seat theatre that was once the hotel's legendary Cocoanut Grove. It was beautifully refurbished and the perfect venue for the ACE Mentor Annual Student Presentation & Scholarship Awards. (ACE is a fantastic program that introduces high school students to career opportunities in the various fields of architecture, construction and engineering.) All the students had been working on group projects since the beginning of the year and we were finally able to view them and see what creative design geniuses the mentoring program has produced. I have nothing but high praise for this group of dedicated professionals whose main goal is to enlighten and motivate students toward architecture and related fields. And you could tell the students truly appreciate their efforts by the speeches many of them gave that day. Bravo to ACE!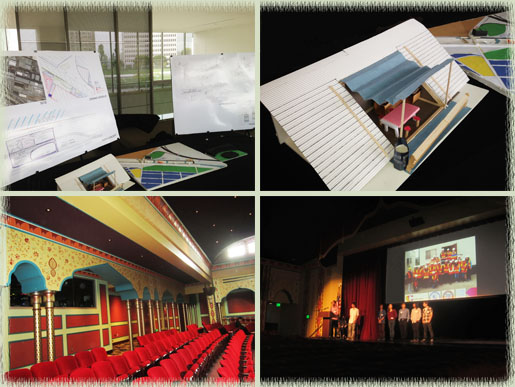 Thankfully the rest of the weekend was more subdued, culminating in a relaxing Mother's Day. Earlier in the week I received a delivery of homemade White Chocolate–Stuffed Snickerdoodles from my thoughtful and clever daughter. She accomplished a twofer on this one; the cookies became the subject of her latest article for Small Kitchen College: How to Photograph Food without a Fancy Camera. The boys gave me a box of See's Candies along with an explanation of why they didn't want to wait in line to create a hand-picked assortment for me (the pre–packaged assortment contained enough of my faves that they didn't think it was worth the trouble). I actually got to eat three or four candies before the box magically emptied. Can't wait to see what's in store for Father's Day next month!
Comments (1)
May 18, 2012 at 7:36 pm
Brynn
said:
Love the colors in the photos! Hopefully I can go to events like these when I\'m back in LA!