Champagne Crawl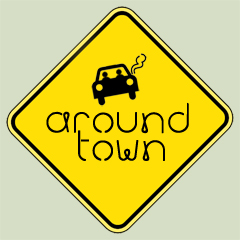 We've added a new feature to detail our wine and food adventures around our home base, Los Angeles. To kick off this series, we have a report on an event we attended just before the Summer started. This event reminds me of a business principle that recommends you crawl before you walk and walk before you run. In other words, when trying something new, go slowly (crawl) at first until you understand the basics, then a bit faster (walk) as you improve your skills and, finally, move quickly (run) after you master the subject to stay ahead of everyone else. This principle applies equally well in real life (that is, life outside of work). A few months ago, Leah suggested we go on a Champagne Crawl. Not really sure what she meant, I said "yes" as usual, not realizing what was in store for me.
So, Leah purchased the tickets offered by UrbanDaddy, which promotes itself as "having "information on the hottest nightlife, restaurants and bars in New York, Los Angeles, San Francisco, Chicago and Las Vegas along with insider information on US and International travel", and she forwarded the info to me. The banner read, "$75 for A Four–Hour, Four–Stop, Champagne–Soaked Bar Crawl". Hmmm. I enjoy champagne, so it sounded fine to me. When the day came, we headed into Santa Monica on a picture perfect Spring afternoon, and that's when I started learning some valuable lessons.
The event's first venue was the rooftop bar named Suite 700 atop the Shangri-La Hotel on Ocean Avenue. As promised, we both received our single glass of champagne and walked outside to drink in the beautiful view of the beach, the ocean and the Santa Monica pier. We joined some girls who were chatting about the event and how people found out about it. Besides UrbanDaddy, the event was co-promoted by In Pursuit, "a social–networking group that hosts unique events for young professionals". Well, at least I qualify as a professional. (In late July, In Pursuit closed its doors and its programs are now offered through Thrillist.)
We noticed immediately that the event was attended mostly by women, primarily of the younger (than us) variety. I later read that Carolineoncrack tweeted from the event "Lots of ladies at this @urbandaddy champagne crawl. Where are the guys?" A few of the girls were commenting (OK, complaining) that there really weren't many men at the event. "Well," observed one of them with a sigh, "I guess we should have expected that at a champagne event. Maybe we should sign up for the single malt scotch tasting that's coming up." Now, that's clever thinking! From my standpoint, this champagne crawl was very pleasant, though I'm sure I'd also enjoy the scotch event, as long as they poured some Balvenie.
So, we soaked in the sun on the rooftop and spent some leisurely time inside the bar, asking for another glass of champagne as we were still in the "crawl" stage of the event. "Sorry, only one glass per person", the bartender told the group. I stayed at the bar a few moments and then said I'd pay for another glass of champagne. As the bartender poured the bubbly he said, "Don't tell anyone else I gave this to you." We followed his instructions, and then ordered a cocktail, not knowing how long we would be at the first stop.
Pretty soon, it was time to move on to the second stop, Loews Santa Monica Beach Hotel. The event ticket included transportation between the first two venues (which are far apart on Ocean Avenue) by Green Taxi, which promotes itself as an eco–friendly transportation service. On the ride to Loews, we made some new friends who chastised us because they saw us get the extra champagne at the Shangri-La and we didn't tell everyone else about it. Busted!
Once at Loews, the party was in full swing (definitely the brisk "walking" phase by now). More champagne, appetizers and a beautiful setting in their sun porch. We had some time to check out the pool area and the pool bar with our new friends, but before long, it was time to walk just up the street and across Ocean Avenue to La Cachette Bistro, a chic French bistro, where we found a long row of full champagne glasses lining the bar. More appetizers, more conversation, more fun. I recall thinking that, by that time, we were certainly "running" strong.
Seemingly around the corner, we finally found ourselves at the Viceroy Hotel, our fourth and final filling station. Our host was pouring champagne from a pair of Jeroboam–sized bottles. (Fortunately, they didn't have a Nebuchadnezzar, let alone a Melchizedek!) We were beyond running at this point, having a great time soaking in the scene. In the end, we were able to get a cab to take us back safely.
So, what did we learn that afternoon? First, digital social networking has greatly improved the ability to market events and products. Second, a Champagne crawl (or any crawl) can be a really fun event. Third, if you guys want to meet girls, consider champagne events (unless the girls start going to the scotch events). And finally, it's a good idea to crawl as long as you can and don't go straight from the crawl to running.