TJT: LA Marathon 5K Smoothie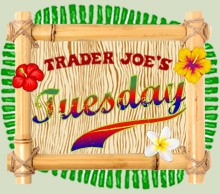 Now that Super Bowl Sunday is history, it's time for us to move on to another sports event. Here in Los Angeles, that means the LA Marathon. This year's marathon takes on special meaning to us. One of our sons is running the 5K portion to help raise funds for a great organization—Noah's Wish. Wine Imbiber has been a long–time supporter of animal welfare organizations, and we were thrilled when he decided to "bump up his game" and put his running skills to good use. (Check out the spotlight that Team Noah's Wish posted about Corbin.) And if after reading it you're inspired to help him reach his lofty goal, please click over to his active giving donation page and contribute anything you can. Believe me when I say that any amount you give will help more than you realize, so please don't consider your donation too small to matter.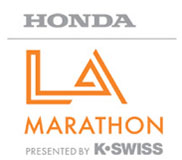 Corbin has never run a race longer than 1600m. In fact, he has always been known as a speedy short-distance runner. For some reason, he switched to medium-distance running towards the end of his middle school track season last year and has never looked back. And after viewing a video of the 26–mile course, he wishes he was a long–distance runner now (it really got his engines revved up!). But I'd expect nothing less of a marathon that starts at Dodger Stadium downtown and ends at the beach in Santa Monica (billed as the Stadium to the Sea course). It promises seeing a landmark every mile! Corbin will just have to settle for starting at the official marathon starting line and touring the adjacent neighborhood for 3 miles. Nonetheless, it will still be an exciting experience for all of us first–time marathon/5K observers.
In honor of Corbin's first 5K and the 2011 LA Marathon's attempt to double the charitable totals from the 2010 race to $4 million, I'm going to re–name one of our favorite smoothie recipes. At this point you're probably wondering why a wine website would even post a recipe for a non–alcoholic drink (just as the Wine Imbiber did), but try to play along with me on this one.
Traditional smoothies usually contain blended ice, fresh fruits and juice. Oftentimes, many choose to add some form of dairy product, like yogurt, milk or even ice cream. (That would make it a milk shake, by the way, not a smoothie.) Therein lies the difference between a smoothie and a shake—no dairy. But some like the additional protein they get from its addition, so they include it.
Our favorite smoothie base doesn't include any dairy, but gets plenty of protein from protein powder (derived from whey, which is the best form of protein), almond milk and almond butter. Our Trader Joe's carries a couple of varieties of whey protein powder. We like the vanilla flavored one best as it doesn't overpower the taste of the fruit we always use in our smoothies.
We also like to boost the nutritional value of our smoothies with things like ground flaxseed or flaxseed oil and green powder. I've bought the ground flaxseed at Trader Joe's before, but not the oil or green powder. So for this recipe, we'll leave them out. The great thing about smoothies is you can easily adjust the ingredients to what you have on hand and it won't affect the end product's taste negatively.
Here are a few tips I've learned through the years that will create perfect smoothies every time:
Use frozen fruit for best results; then you won't need to use ice
Place the frozen fruit in the blender before the other ingredients
Put the nut butter on top of the frozen fruit, avoiding the sides of the blender jar
Pour in just enough liquid to cover ingredients at first, then add more after the initial pulsing to thin out to desired thickness
Make sure to pulse long enough to break down the frozen chunks into small pieces before adding more liquid and blending to desired smoothness
Expensive smoothie machines are unnecessary to create perfect smoothies. I love my Hamilton Beach Wave Maker Blender. I got it for less than $20 at Bed, Bath & Beyond with a coupon a few years ago and it still works great!
WI wine recommendation: Well, obviously, we won't be recommending a wine to go with a smoothie, but we can certainly recommend drinking champagne once your favorite runner crosses the finish line of whatever race he or she is participating in!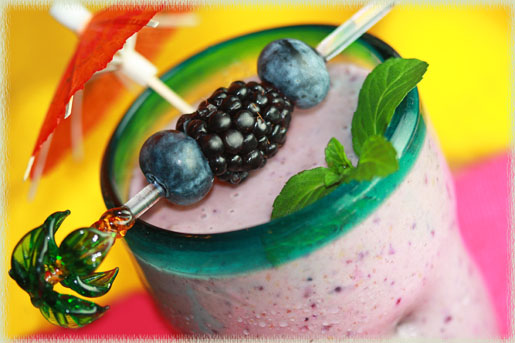 LA Marathon 5K Smoothie

Note: Ingredients listed in order of addition to blender jar
1–1/2 to 2 cups frozen fruit (we use one frozen sliced–up banana plus TJ's frozen Fancy Berry Medley)
2 tablespoons TJ's Almond Butter (raw, unsalted—smooth or creamy)
1 tablespoon TJ's Ground Flax with Blueberries
1 scoop of French Vanilla Whey Protein Powder
Almond milk, vanilla flavor–unsweetened (TJ's now carries fresh almond milk in the dairy section and also boxed, shelf–stable varieties)
Optional: flax oil, green powder or fresh greens, fresh fruit or mint leaves for garnish

Place first four ingredients in blender jar, keeping the above mentioned tips in mind.
Pour enough almond milk in to just cover the ingredients; pulse until big chunks of frozen fruit have broken down into uniformly–sized small pieces.
Add more almond milk; switch to smoothie mode and blend until desired consistency is achieved. Note: If you prefer a thick smoothie, add less almond milk. A thinner consistency will require more liquid. Add it in small pours so you don't end up with a runny smoothie.
Pour into serving glasses and garnish with fruit or mint leaves. Don't forget to use a straw to avoid smoothie mustaches!
Comments (4)
February 8, 2011 at 7:27 pm
Tweets that mention Wine Imbiber » TJT: LA Marathon 5K Smoothie -- Topsy.com
said:
[…] This post was mentioned on Twitter by Eva Miranda, Lisa Chan-Simms. Lisa Chan-Simms said: RP's Cooking Update Wine Imbiber » TJT: LA Marathon 5K Smoothie http://bit.ly/eXXZGw #cooking #recipes […]

February 10, 2011 at 9:55 am
Kathryn
said:
That looks SO good! Have you ever tried a smoothie with raw cacao powder in it? I'm planning to make one this weekend, but I'm not sure how it's going to taste.

February 10, 2011 at 11:42 am
Leah
said:
Kathryn: No, I'm not familiar with raw cacao powder, so I've never tried it in a smoothie. Is its flavor much different than that of regular cacao? I'm guessing you can buy it at places like Whole Foods, where I've noticed things like cacao nibs before. I'll have to look for raw cacao next time, as I'm sure it has many more health benefits. Let me know how your smoothie turns out!

February 13, 2011 at 7:50 am
Jonathan said:
Great post and I hope your son does well.