Time for Limes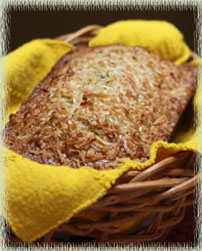 I've been so busy tending to my summer veggie garden that I didn't even notice all the ripe limes hanging around on my tree just waiting to be picked and utilized. There are so many of them that I'll have to consider creating a lime version of Lemon LoveFest to help supply me with the recipes I'm going to need to use them all! I do already have a dedicated file just for lime recipes, but as I found with Meyer lemons, you can never have enough recipes to get you through a whole growing season.
However, lime recipes do seem to get more repetitive than lemon recipes (how many different recipes does a person need to make Key lime pie?). While lemons seem to be more versatile to cook and bake with, limes often end up being used in more exotic applications. They can uplift a recipe from ordinary to sublime (sorry, I couldn't resist!), and that is why I like using them so much.
Take the below recipe that I found over at another one of my favorite foodie websites, Our Best Bites. Lime (and coconut) turns this recipe for traditional banana bread into a tropical taste treat. I live in a houseful of banana lovers, and anything I make with bananas disappears immediately. This bread was no exception. Who could resist its moist interior and crispy, coconut topping? Nobody I know of in my immediate vicinity. I did add some toasted walnuts (I don't think any banana bread recipe is complete without them) and lime zest for even more lime flavor. For some reason, my glaze just soaked into the bread without setting up.
I probably could have added more powdered sugar, but it really didn't make much of a difference in taste to the final product (i.e., it was still delish!).
By the way, my favorite way to eat banana bread is to slightly warm a slice in the microwave and top with one or two cold pieces of butter. Soft or melted butter just won't do. You have to get that nice contrast of warm, moist bread to cold, smooth butter (unsalted, of course!). I eat blueberry muffins the same way. Don't know how that all started, but it has stuck with me since childhood. Warm bread + cold butter = happy camper!
WI wine recommendation: Since we're going tropical on this recipe, why not bring another citrus flavor to the party? Mix two parts of freshly squeezed orange juice with three parts Prosecco (not Champagne) for Wine Imbiber's (less expensive) version of a Mimosa. Or, how about a Passion Fruit Mimosa? Just fill a wine glass about 3/5 full with Prosecco (or Champagne, if you must) and top it off with chilled passion fruit juice. Garnish with a sliced strawberry. If you'd just like to keep it simple, a glass of any white sparkling wine will go nicely with this banana bread.




Coconut Banana Bread with Lime Glaze
(adapted from Our Best Bites)

2 cups flour
3/4 teaspoon baking soda
1/2 teaspoon salt
1 cup sugar
1/4 cup sweet butter, softened
2 large eggs
1–1/2 cups mashed ripe bananas (about 4 large bananas)
1/4 cup sour cream or plain yogurt
3 tablespoons apple juice or milk
1 teaspoon vanilla extract
1/2 cup plus 2 tablespoons sweetened coconut
1 cup toasted walnut, chopped
1 tablespoon lime zest
1/2 cup powdered sugar
1–1/2 tablespoons fresh lime juice

Preheat oven to 350° F.
Whisk flour, baking soda, and salt together and set aside.
In a large mixing bowl, beat butter and sugar until blended. Add eggs and beat to combine. Add banana, sour cream or yogurt, apple juice (or milk) and vanilla. Beat until blended.
Add flour mixture and beat at low speed until just combined. Stir in 1/2 cup of coconut, chopped walnuts and lime zest.
Pour batter into a 9×5″ loaf pan that has been sprayed with non–stick spray. Sprinkle additional 2 tablespoons of coconut on top.
Bake in the oven for about 1 hour or until a knife or skewer inserted in center comes out clean. Baker's Note: Check bread after about 40 minutes. If the top has browned and the coconut pieces are looking toasty, cover top of bread lightly with a piece of foil. Continue baking until done.
When done, remove pan from oven. Let cool on a cooling rack for about 10 minutes and then carefully remove from pan. Whisk together the 1/2 cup of powdered sugar and the 1–1/2 tablespoons of lime juice for the glaze and then drizzle over top. Cool for another 15 minutes before slicing.
Comments (1)
August 3, 2010 at 7:02 pm
Jay B. said:
The Lime Glaze sounds like it just perfectly tops this delicious treat. Looks amazing…