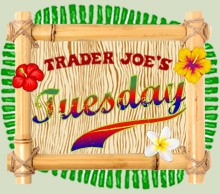 This is the perfect season to take advantage of the convenience of Trader Joe's baking mixes. With Halloween just behind us and Thanksgiving around the bend, I find myself using TJ's Cornbread Mix quite a bit this time of year. Halloween is one of those holidays that wouldn't be complete around our house without chili and cornbread and I often like to use cornbread for dressing with our Thanksgiving bird.
Trader Joe's Cornbread Mix requires only three ingredients to be added in and produces a slightly sweet flavor with a soft, yet grainy texture. It also contains corn pieces, though not that many, so I usually add extra corn if I'm looking for a cornier texture. TJ's has many varieties of corn available for addition to the mix; the frozen Fire Roasted Corn will lend a mildly smoky flavor while the other frozen and canned varieties are mostly sweet in flavor.
When I'm making cornbread to accompany chili, I also like to add chile peppers and some kind of shredded cheese to add another layer of flavor and texture. TJ's Hatch Valley Green Chile registers very mild on the heat meter, so the cornbread won't add more heat to my chili meal (which is a good thing!). TJ's has a great selection of cheeses that will work well with this cornbread mix. You can take the easy route and get the pre–shredded Mexican Blend or choose one to grate yourself. I actually prefer the flavor of freshly grated cheeses to already–shredded, so I usually get a piece of sharp cheddar, or for more spice, jalapeno jack cheese. Any of these will work well, so depending on how much effort you want to put forth, you'll have many options for your cornbread at Trader Joe's.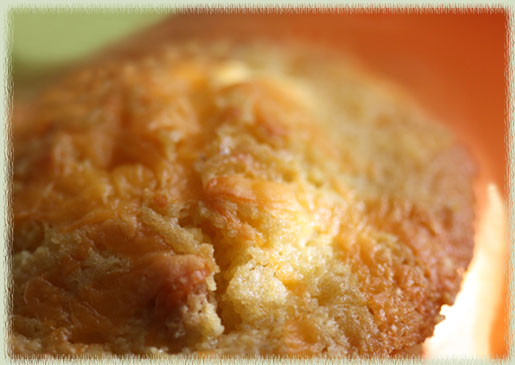 I didn't include any measurements for the mix–in ingredients. Add them in amounts according to your own taste. I also chose to make muffins rather than cornbread, and also experimented with a cast iron pan to compare to my regular muffin pan. Everyone preferred the "cactus sticks" baked in the iron pan over the regular muffins. I'm guessing the texture was what made the cactus sticks more appealing, which explains why a lot of cornbread recipes call for baking in an iron skillet over an aluminum baking pan to achieve a more authentic texture and flavor. Trader Joe's Cornbread Mix will ensure you'll get great tasting results no matter which type of pan you use to bake your bread or muffins!
WI wine recommendation: Hey, you're having these muffins with chili, so you have to have a beer! Sorry, Wine Imbiber.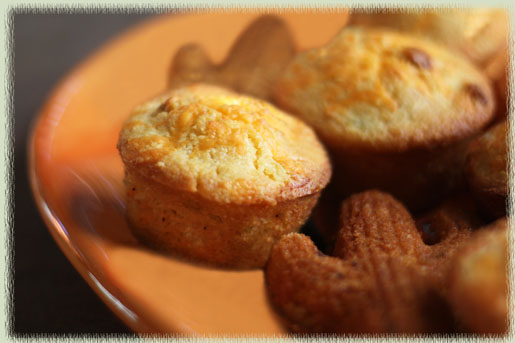 Chile Cheese Corn Muffins

15 ounce box TJ's Cornbread Mix
1 egg
1/2 cup Canola or vegetable oil
3/4 cup milk or buttermilk
TJ's canned Hatch Valley Fire Roasted Diced Green Chile
TJ's frozen Fire Roasted or Sweet White Corn or canned corn
TJ's Shredded Lite Mexican Blend cheese or sharp cheddar or pepper jack cheese

Preheat oven according to directions on box and grease the muffin pan.
Mix the contents of the box with the next 3 ingredients.
Add in desired amounts of green chile, corn and shredded cheese and mix well.
Pour mixture into muffin pan, filling about 3/4 full.
Sprinkle shredded cheese on top of the batter and bake according to box instructions (you might have to shorten the baking time depending on the size and shape of your muffin mold). If the center of the muffins spring back when touched and are golden in color (and slightly brown around the edges), then they're done.
Cool the muffins for a minute or two, then loosen the edges of the muffins with a butter knife and remove them (carefully) to a wire rack to cool.