Weekly Giveaway is Back!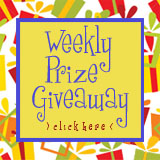 What's up with that "Weekly Prize Giveaway" logo in the Wine Imbiber's sidebar? It's your gateway to some fabulous prizes! In February, we ran our first Weekly Giveaway to encourage readers to enter their favorite winery and winetasting experiences in our "Swirl, Sniff, Sip, Spit" community resource. People often ask us for recommendations of wineries and tasting rooms to visit during their travels, so we began compiling a resource for easier public reference. Our goal is to continue building a comprehensive resource of recommendations from a broad base of wine aficionados, regardless of their knowledge or experience levels. Anyone is eligible to make an entry—bloggers and non–bloggers alike.
The February giveaway jump–started the "SSSS" resource nicely. Now, we are taking the Weekly Giveaway to a whole new level. Instead of offering just one prize a week, we now have a catalog of enticing prizes to choose from on our new Swirl, Sniff, Sip, Spit Prize Page. So, each week (until further notice), we'll be choosing at least one winner (sometimes more) from the entries made into the "SSSS" resource. Each winner will get to choose any prize on the Prize Page. The details of the giveaway, tips on what we're looking for in an entry, and the place to make your entry are all on the "Swirl, Sniff, Sip, Spit" Entry Page.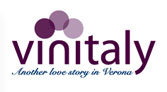 On another note, Rich is taking off to Italy tomorrow to cover Vinitaly, the world's largest international wine exhibition for the trade, taking place in Verona April 2–6. That should make for some interesting blog posts in the coming weeks. He'll be back late next week, when we'll announce the SSSS winner(s) from this week. So, get started today! It only takes a minute or two to make an "SSSS" entry. And remember, even if you aren't selected as a weekly winner, we'll send you a set of Schur DropStop® wine pourers from Creative Danes as a "thank you" for making your entries! Leah will be holding down the fort during Rich's absence and making our regular posts, so stay tuned. Ciao for now!
Comments (2)
March 30, 2009 at 8:17 pm
Diana
said:
Wow, Rich is the lucky one!! Leah, he better bring you back a nice gift or two, that's for sure. Have a nice trip. I'll try and think of another entry. I'm going to have to visit more Vineyards, just so I can keep entering.

March 30, 2009 at 8:42 pm
Rich
said:
Diana, we look forward to your entries! FYI, Leah said something about jewelry, but I don't wear it so I'm not sure what she meant.